---
English for Cambridge O Level
PCTB
Course: English Language
Summary
English for Cambridge O Level is a comprehensive, thematic, multi-component series that provides thorough practice in the key English language skills of listening, speaking, reading and writing, and supports the latest Cambridge International Examinations O Level English Language Syllabus 1123.
Read more
About this Series
The series takes an integrated, task-based approach to language learning using progressive practice to build up skills of listening, speaking, reading, comprehension and writing.
Exposes pupils to diverse reading texts from around the world and develops their critical thinking, analysis and inference skills through wide ranging comprehension questions.
Pupils' understanding of key language points is enhanced through systematic explanations and extensive practice exercises while pupils are encouraged to develop their independent writing skills through structured writing tasks.
Pupils' knowledge and understanding is reinforced through a reference section which includes a grammar and punctuation guide and glossary of literature and language terms.
Extensive examination practice section includes exam-style questions with annotated sample answers.
Also includes examination preparation guidance and opportunities to develop study skills by encouraging the use of dictionaries and independent research.
Although it has been designed to be used on a stand-alone basis, this course book is a progression from both Language Tree and Exploring English.
Workbook
Workbooks for each year contain exercises and assessments providing pupils with additional opportunities to practice and embed and reinforce classroom learning.
Teacher Support
Teacher Guide provide comprehensive daily lesson plans which include teacherled discussions and activities.
Request a Call Back
English for Cambridge O Level Book 1

ISBN: 1-845222-71-1

Rs: 1550

English for Cambridge O Level Book 2

ISBN: 1-845221-90-7

Rs: 1850

English for Cambridge O Level Workbook 1

ISBN: 1-845223-33-0

Rs: 800

English for Cambridge O Level Workbook 2

ISBN: 1-845223-34-9

Rs: 800

English for Cambridge O Level Teacher Guide 1

English for Cambridge O Level Teacher Guide 2
---
Recommended Titles
Suggestions to maximize the effectiveness of 'English for Cambridge O Level'
Exploring English for Cambridge Secondary
Exploring English for Cambridge Primary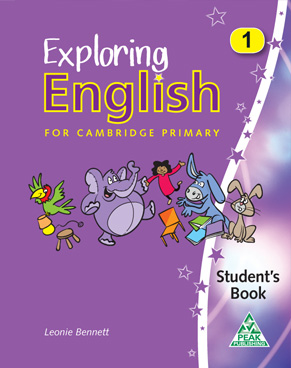 Recommended Titles
Suggestions to maximize the effectiveness of 'English for Cambridge O Level'
Exploring English for Cambridge Secondary
Subject: English Language
Series Covers:
Secondary
Language Tree
Subject: English Language
Series Covers:
Primary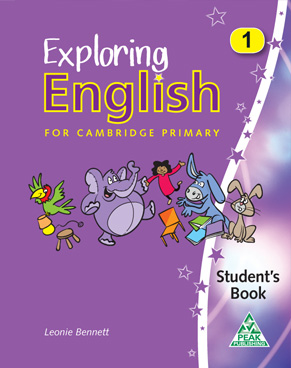 Exploring English for Cambridge Primary
Subject: English Language
Series Covers:
Primary
Showing Series 0 to 0 of 0