---
Focus on Spelling
Course: Spelling & Vocabulary Skills
Joyce Sweeney, Carol Doncaster
Summary
Focus on Spelling is a practical, 5-book course in primary spelling is designed to lay the foundations for essential spelling skills.
Read more
About this Series
The series helps pupils understand the concepts underpinning spelling rules by investigating how these rules work and by highlighting exceptions.
Pupils' learning is supported by clear, concise explanations and easy-tounderstand, engaging illustrations.
A range of activities and progress tests consolidate learning and provide opportunities for practice and revision.
Teacher Support
Pupil Books are accompanied by Teacher's Guides which include techniques to aid pupils' learning, explanations, background notes and answers to exercises within all the Pupil Books.
Focus on Spelling Intro Book

ISBN: 1-904189-65-2

Rs: 425

Focus on Spelling Book 1

ISBN: 1-904189-66-0

Rs: 450

Focus on Spelling Book 2

ISBN: 1-904189-67-9

Rs: 450

Focus on Spelling Book 3

ISBN: 1-904189-68-7

Rs: 475

Focus on Spelling Book 4

ISBN: 1-904189-69-5

Rs: 475

Focus on Spelling Teacher's Guide
Related Titles
If you are interseted in 'Focus on Spelling' also consider: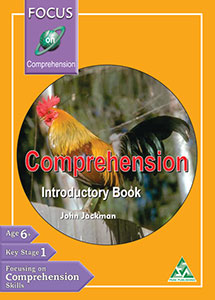 Focus on Comprehension
Subject: English Language
Series Covers:
Primary
Focus on Grammar & Punctuation
Subject: English Language
Series Covers:
Primary
Showing Series 0 to 0 of 0