---
Course: History
Teresa Crompton, Alan Coulson
Summary
History Today, comprising 3 pupil books and workbooks, takes a structured, well-balanced approach to secondary history and provides a firm foundation for the Cambridge O Level Pakistan Studies Syllabus.
Read more
About this Series
It places the history of Pakistan within the context of the wider world and gives pupils an insight into the rich history of the region.
Each unit provides pupils with clear learning objectives and informs their understanding of when, why and how the events took place in the past.
The series develops pupils interest in history through interesting facts, special focus topics and a range of challenging questions and exercises.
Each book uses stimulating images and colourful maps to provide useful information and further insight into the topics covered.
Skills Books facilitate further practice and reinforcement.
Comprehensive Teacher Support Books aid teacher lesson planning and delivery.
Skills Books
Skills Books include variety of creative activities that are student centered, developmentally appropriate, along with engaging exercises.
Teacher Support Books
Teacher Support Books are aligned to the Pupil Books and Skills Books, providing teachers with support and guidance for lessons as well as answers to activities in the Pupil Books and Skills Books.
History Today 1

ISBN: 1-845222-93-8

History Today 2

ISBN: 1-845222-94-6

History Today 3

ISBN: 1-845222-95-4

History Today Skills Book 1

ISBN: 1-845223-19-5

History Today Skills Book 2

ISBN: 1-845223-20-9

History Today Skills Book 3

ISBN: 1-845223-21-7

History Today Teacher Support Book 1

History Today Teacher Support Book 2

History Today Teacher Support Book 3
---
Recommended Titles
Suggestions to maximize the effectiveness of 'History Today'
The History and Culture of Pakistan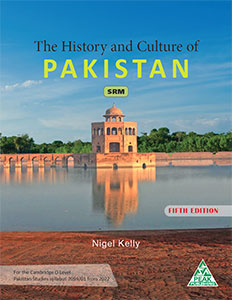 Recommended Titles
Suggestions to maximize the effectiveness of 'History Today'
Showing Series 0 to 0 of 0